2019 State of Origin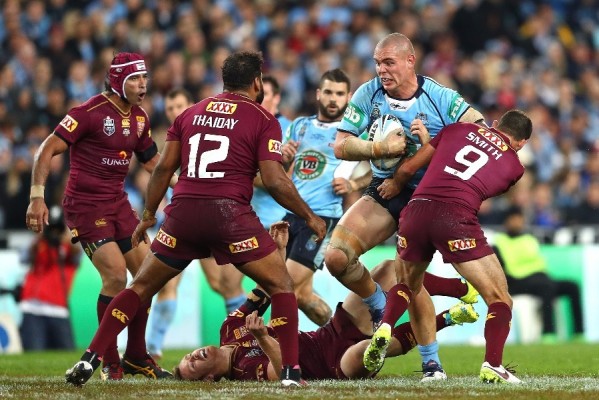 It's State against State, Mate against Mate and Kiwi's can't get enough of State of Origin. Queensland will be seeking revenge in 2019, after New South Wales took out the 2018 Origin Series 2-1. One thing you can bank on is that you can't beat the intensity, skill, rivalry and atmosphere of the State of Origin Series. Let us make sure you are there for all the action with a package tailored to suit you. 2019 is a big year for Origin with Game 2 confirmed to be played at Perth's Optus Stadium, this is a series not to be missed!
2019 dates have been confirmed for;
Game 1 - Brisbane - Wednesday 5th June
Game 2 - Perth - Sunday 23rd June
Game 3 - Sydney - Wednesday 10th July
Fill in the form below to register your interest in our 2019 State of Origin Packages and we'll get in touch with you when our packages are available, generally around January.
Register your Interest