2020 Gillette ODI Series - Australia vs NZ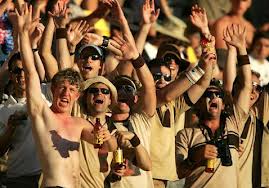 Is there anything better than a day at the cricket? Hot sun, cold beer and 8 hours of enjoying our Black Caps taking on the Aussies in their own backyard! The three game Gillette ODI Series sees an exciting double header in Sydney for Games 1 and 2 and then off to Hobart for Game 3, all in mid-March 2020.
Fill in the form below to register your interest in our 2020 Gillette ODI Series Packages and we'll get in touch with you when our packages are available, later this year.
Register your Interest