2022 Chappell-Hadlee Series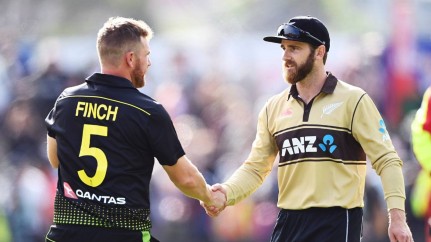 Is there anything better than watching ODI cricket live from the stands, cheering on our boys as they take on the Aussies in their own backyard? There's been some epic battles for the Chappell-Hadlee Trophy over the years and expect the 2022 series to be no exception.


With Game 1 in Perth, Game 2 in Hobart and Game 3 in Sydney, we can take care of your travel arrangements to one, two or all three of these games! One thing to note too, Game 3 in Sydney is the perfect long weekend trip, with it being over the Waitangi Day long weekend!
Game 2 - Hobart
Hobart
30 Jan - 3 Feb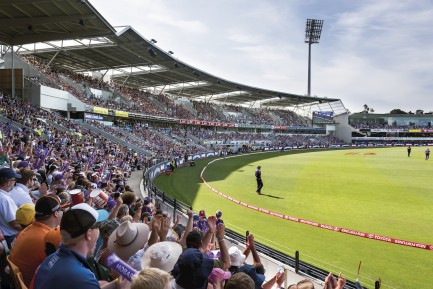 The 2022 Chappell-Hadlee ODI Series sees the Black Caps play Australia in a three game series in late January/early February, with Game 2 being played in Hobart. Hobart isn't a city a lot of Kiwi's get to, but with Air New Zealand now operating direct flights from Auckland and the Black Caps taking on Australia at Blundstone Arena, there's never been a better time to explore Tasmania's capital city. Let Boys Trip take care of your travel arrangements to support the Black Caps in Game 2 of the 2022 Chappell-Hadlee Series.

Our 2022 Chappell-Hadlee Hobart ODI travel packages include;
Return Air New Zealand 'The Works' airfares ex-Auckland direct to Hobart (domestic connections available)
Officially supplied match ticket to Australia vs New Zealand at Blundstone Arena on 2nd February
Return airport transfers
3 night's hotel accommodation at the 4-Star Mantra on Collins Hotel
Cover More Travel Insurance
Departing New Zealand on the morning of Sunday 30th January, you'll fly over to Hobart and have a couple of days to explore the city, before the cricket on the Tuesday. It's a Day/Night match and will be a must win game for one of the teams, after the first ODI earlier in the week in Perth. Then we have you flying home on Wednesday 3rd February.
If you are also interested in attending Game 1 in Perth (on 30th January) and/or Game 3 in Sydney (on 5th February), just let us know on your inquiry form.
Optional Extras
Upgrade your match passes
Our package includes B-Reserve match passes, however, there is the option to upgrade to A-Reserve tickets.
Extra $15 per person
Stay an extra night or two in Hobart
If you are interested in extending your stay in Hobart, just let us know and we can re-quote your package with additional nights.
Starting from an extra $160 per person, per night

What You Need To Know
Accommodation
Mantra on Collins Hotel
Guest Room (King bed or two singles)
Hotel facilities include 24 hour reception, onsite restaurant and bar, room service, guest laundry and tour desk.
Tickets
Our packages include B-Reserve match tickets to the game at Blundstone Arena . There is also the option to upgrade to A-Reserve match tickets or corporate hospitality.
Insurance
We include Cover More Essentials Travel Insurance with our packages. If you already have made arrangements for travel insurance, let us know. If you wish to know more about our Cover More Travel Insurance, let us know and we can e-mail you a brochure.
Personal Quote