2024 NRL Grand Final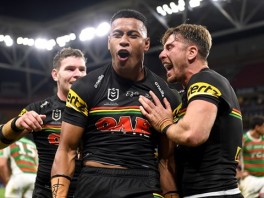 The 2024 NRL Season is set to be bigger and better than ever, consisting of 204 matches over 27 regular season rounds. The NRL Grand Final is traditionally the first Sunday in October and while it has generally been played at Accor Stadium in Sydney, there is a chance that another Australian city may get to host the 2024 event.

Once a date and venue have been confirmed and we have approval from the NRL, then we will be able to release our travel packages. However, please note that this may not be until mid-2024.

However, if you are interested in joining us at next year's NRL Grand Final, then register your interest through the form below and as soon as we have more information on our 2024 NRL Grand Final Packages, we'll let you know.