2024 Australian MotoGP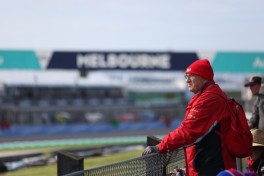 Phillip Island, the self-styled home of Australian motor sport, is steeped in motor racing tradition, with the first car races having been held there on public roads in the 1920s. The first motorcycle races took place in 1931 and a permanent track was built in 1956. The Philip Island circuit is blessed with breath-taking scenery and beautiful ocean views and, as one of the fastest, most fluid, tracks on the calendar, it continues to provide some of the most spectacular racing in the MotoGP season.

Don't miss your chance to be at Philip Island for all the MotoGP action at the 2024 Australian MotoGP. Our travel packages for this trip won't be available until early 2024. However, register your interest though the form below and you'll be the first to know when we have more information.