State of Origin
It's State against State, Mate against Mate and us Kiwi's can't get enough of State of Origin. Queensland will be out for revenge after losing last year's series 2-1, despite playing all three games in Queensland.

One thing you can bank on is that you can't beat the intensity, skill, rivalry and atmosphere of the Ampol State of Origin Series. Let us make sure you are there for all the action with a package tailored to suit you.
Origin 2
Perth
25 - 27 June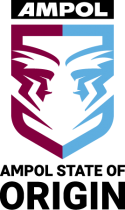 State of Origin returns to Perth's Optus Stadium for Game 2 of the 2022 State of Origin Series on Sunday 26th June. In 2019, a sell out crowd of 60,000 fans watched the Blues beat the Maroons. Be there this year to experience that atmosphere for yourself!

If you are interested in being in Perth for this game, just fill in the form below and we'll come back to you with more information.


Personal Quote