2021 Australian MotoGP Packages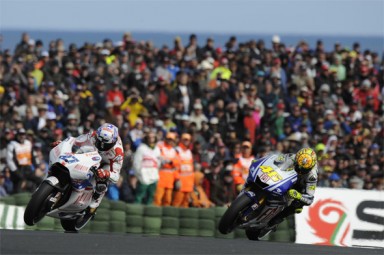 Phillip Island, the self-styled home of Australian motor sport, is steeped in motor racing tradition, with the first car races having been held there on public roads in the 1920s. The first motorcycle races took place in 1931 and a permanent track was built in 1956. The Philip Island circuit is blessed with breathtaking scenery and beautiful ocean views and, as one of the fastest, most fluid, tracks on the calendar, it continues to provide some of the most spectacular racing in the MotoGP season. Don't miss your chance to be there for all the MotoGP action this October!
In 2021 we are again offering two different packages, one with accommodation in Melbourne and the other with San Remo accommodation. Melbourne City is approximately 90 minutes from the Phillip Island track, while San Remo is only around 15 minutes.

The 2021 MotoGP calendar has now been confirmed and the Australian MotoGP at Phillip Island dates are 22nd - 24th October. Shortly, we will begin to put together our 2021 Australian MotoGP travel packages. If you are interested in this trip, fill in the form below to register your interest in our 2021 Australian MotoGP Packages and we'll get in touch with you when we have more information.
Register your Interest