NRL Grand Final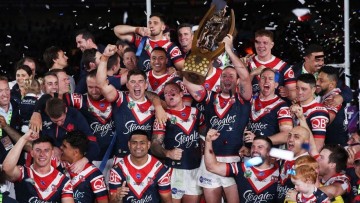 You know that no matter who ends up in the NRL Grand Final, that it will be a great game. The NRL is a grueling competition, which slowly whittles 16 teams down to just 2 over the space of 7 months. Make sure you are in Sydney for the finale of the 2020 NRL season, at the start of October, by letting Boys Trip take care of everything for you. It's a great weekend to be in Sydney, with an excellent race day at Royal Randwick Racecourse on the Saturday, that we can get you along to as well.

Will 2020 be the year of the Warriors? Can the Roosters pull off a three-peat? It's a long season and anything can happen, that's why we love the NRL! The 2020 NRL Grand Final will be played at the historic Sydney Cricket Ground (due to construction work on ANZ Stadium).

The below package prices are just a guide, exact pricing will differ depending on how many travelers you have, your city of departure, any optional extras you require and when you request your quote.
NRL Grand Final
Sydney
2 - 5 October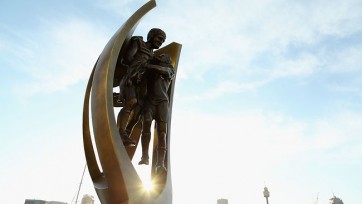 Our package has you departing AKL/WLG/CHC/ZQN (regional connections available) on Friday 2nd October, flying direct to Sydney, you'll be transported from the airport to the 4.5-Star Hyatt Regency Darling Harbour where you'll spend the next 3 nights. On Sunday, we'll take you down to Darling Harbour where we'll take a two hour cruise around Sydney Harbour with drinks and nibbles included and a guest speaker to keep everyone entertained, before getting dropped off at Double Bay, where we'll jump aboard a bus for the short trip to the Sydney Cricket Ground for the 2020 NRL Grand Final. Then on Monday, it's back to Sydney Airport to fly home. Or we can organise a few extra nights in Sydney, if you want to extend your holiday.

Our packages to the 2020 NRL Grand Final Package include;
Return Air New Zealand 'Seat & Bag' airfares departing on Friday 2nd October, returning on Monday 5th October
Return airport to accommodation transfers
3 night's accommodation at the 4.5-Star

Hyatt Regency Darling Harbour

2-Hour Sydney Harbour cruise to the Sydney Cricket Ground, includes guest speaker, beer, wine and nibbles
Silver match tickets to the 2020 NRL Grand Final at the Sydney Cricket Ground
Luxury coach transfers from the Sydney Cricket Ground back to Darling Harbour
Tour host (previous hosts have included former Warriors legend Mark Tookey and Willie Talau)
Cover More Travel Insurance
Plus there is the option to upgrade your match tickets, upgrade your accommodation, opt for Air New Zealand's 'The Works' airfares, stay a few nights in Sydney or add on sightseeing options. Just let us know what you're after and we can sort it!
For this package you are looking at $2,150 per person, based on twin/double share. Prices can vary depending on numbers, departure city and optional extras, as always you can personalise this package to suit.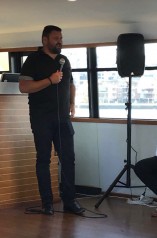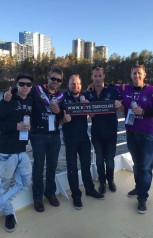 Optional Extras
Upgrade to 'The Works' airfares
Upgrade to Air New Zealand 'The Works' airfares, which also includes seat selection, in-flight food and beverages and movie entertainment.
Extra $60 per person (covers both flights)
Stay an extra night or two in Sydney
If three nights isn't long enough for you, then we can extend your trip. Just let us know if you would like to stay extra nights.
Starting from an extra $220 per person, per night
Attend the Royal Randwick Races on the Saturday
Your NRL Grand Final ticket gets you into the races at Randwick on Saturday for free, but why not upgrade to hospitality race tickets, which includes a 5-hour beverage package, gourmet BBQ buffet lunch, easy access to betting facilities and more.
Hospitality passes start from an extra $250 per person
Upgrade your match tickets
Our package includes Silver match tickets to the 2020 NRL Grand Final, however, for a better seat, you may wish to upgrade your tickets. Options are;
Gold – Extra $140 per person
Platinum – Extra $220 per person
Diamond - Extra $320 per person
Corporate Hospitality - From an extra $1,250 per person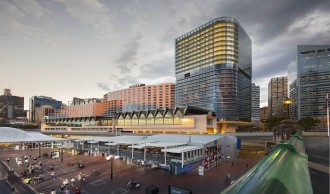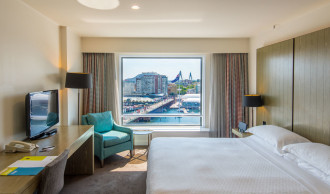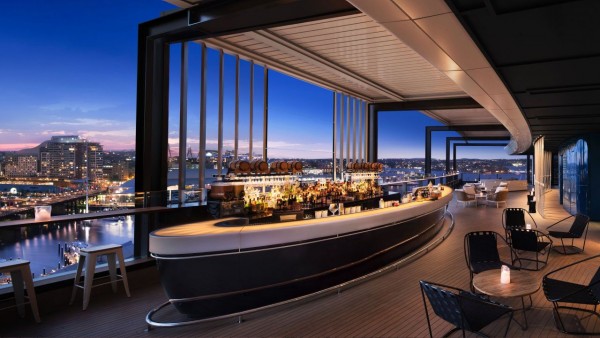 What You Need To Know
Flights
While our package pricing is for flights departing from Auckland, Wellington, Christchurch or Queenstown, let us know if you need regional connections and we can cater the package to suit you. The $25 New Zealand Departure Tax is included in the cost of your airfares. Boys Trip has established an excellent partnership with Air New Zealand and they are our preferred carrier for all our packages. Your package includes Air New Zealand 'Seat & Bag' fares, which include 23kg of checked baggage and 7kg of carry-on luggage. If you would prefer you can upgrade to 'The Works' fares, which also include seat requests and in-flight meals and drinks. This is an extra $30 per person, each way. Or, if you would prefer one of the other fare types, 'Seat Only' (no check in baggage, no meals), Premium Economy or Business Class, then just let us know and we can take care of this for you.
Accommodation
Our accommodation is at the 4.5-Star Hyatt Regency Sydney (formally the Four Points Sheraton Darling Harbour) where the room option is a Premium City Room (one Queen bed or two Single beds). A rollaway bed can be added for an extra $300 (covers all three nights).
Tickets
Our packages include Silver match tickets to the NRL Grand Final, however, there is the option to upgrade to Gold, Platinum or Diamond tickets or corporate hospitality.
Transfers
Included in the package are transfers from Sydney International Airport to Hyatt Regency Darling Harbour and from the hotel back to Sydney International Airport. We also take care of your transfers to and from the Sydney Cricket Ground, with the Harbour Cruise to the game and then luxury coach transfers back to Darling Harbour after the game.
Insurance
We include Cover More Essentials Travel Insurance with our packages. If you already have made arrangements for travel insurance, let us know. If you wish to know more about our Cover More Travel Insurance, let us know and we can e-mail you a brochure.
We do have some flexibility with travel dates and package inclusions, so if something doesn't quite suit you, let us know and we can try to cater the package to suit your personal requirements.

For all bookings we require a 50% deposit to secure your package and the remaining 50% six weeks prior to departure. For bookings within six weeks of departure, full payment would be required to secure this package. For all our terms and conditions, check out http://boys-trip.co.nz/terms
Personal Quote