Wanaka Mountain Biking Weekend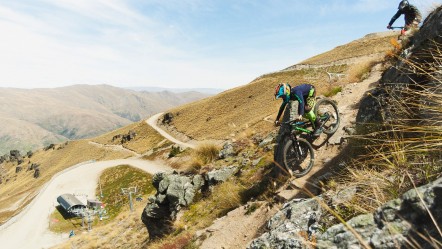 Escape to picturesque Wanaka for a weekend of mountain biking adventure around some of the country's most scenic trails. Customised packages available, tailored to suit your requirements. We can take care of your flights, airport transfers, accommodation, park entry fees, park transfers and anything else you need.

Below is a proposed itinerary, but we can tailor any package to suit your requirements:


Friday:
Fly into Queenstown in the morning, we'll transfer you and your bikes from Queenstown Airport to your Wanaka accommodation, then let you get settled in. Or we can arrange rental bikes, if you would prefer. That afternoon ride the newly developed Bike Glendu Mountain Bike Track, just 10 minutes drive from central Wanaka. Opened in late 2019, Bike Glendu is a purpose-built bike park featuring over 30km of trails across 1000 hectares, ranging from mellow family trails to technical single track, as well as jump trials. Let us know when you've finished up and we'll pick you and your bikes up and drop you back to your accommodation.

Saturday:
We'll drop you off at Cardrona Bike Park (35 mins drive from Wanaka) where you'll use the two ski chairlifts to access some of New Zealand's highest and longest downhill mountain biking trails. With 17 expertly designed and constructed trails there is something to suit all mountain biking tastes and abilities, not to mention amazing views. Then just give us a bell when you're done and we'll come and collect you and drop you back at your Wanaka accommodation. That night either check out the great restaurants and bars in Wanaka, or we can take you through to Queenstown, if you would prefer.

Sunday:
In the morning we'll transport you to Sticky Forest, an exotic pine forest plantation, just 2km from downtown Wanaka. This 30km network of purpose-built mountain biking trails will suit riders of all skill levels, from leisurely cruises to white-knuckle downhills with insane drops and jumps. Once you're done at Sticky Forest, we'll take you back to Queenstown Airport to fly home that afternoon.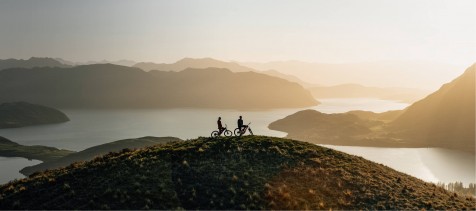 Need to hire bikes? We can take care of that for you. Want to take care of your own flights? No worries. How about heading over to Queenstown on the Saturday night for a dinner and a few drinks? No problem!
Register your Interest