Exclusive Hunting and Fishing Experiences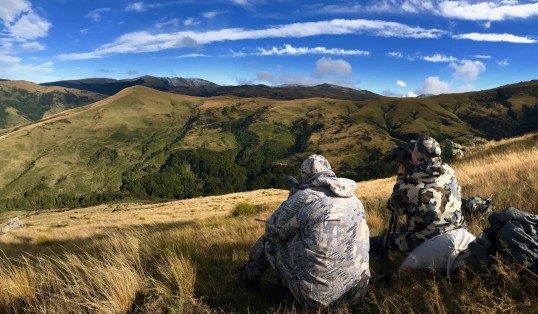 Here is your chance to experience one of New Zealand's most exclusive deer hunting and/or fly fishing adventures.
This is a unique high country property that provides one of the most beautiful natural playgrounds in all of New Zealand.

Experience a fully guided hunting adventure chasing the plentiful free range red deer or test your fly fishing skills against trophy sized brown trout in this unique Otago wilderness. After your daily adventures, return and relax in the comfortable hut accommodation whilst soaking in the tranquillity of your natural surrounds. These wonderful huts are fully equiped with bunks, bedding, hot showers, log burners and full kitchen facilities.

This package is perfect for a few good mates wanting to reconnect with the outdoors, as well experienced hunters alike; or families and friends wanting a safe and comprehensive introduction to hunting and fly fishing whilst relaxing in an exclusive remote environment (with a few of the home comforts!).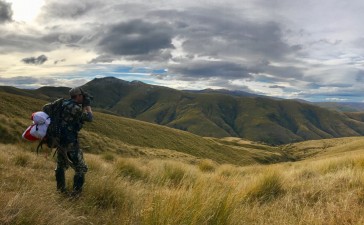 4 Day Hunting/Fly Fishing Experience - Pricing Options
2 People/4 day hunting/fly fishing experience on this property would be

$3,680 per person

.
4 People/4 day hunting/fly fishing experience on this property would be

$3,200 per person

.



Inclusions:


• Airport transfers to and from Queenstown Airport.
• Professional guiding for 2-4 people.
• Rifle and shotgun hire, ammo and clay birds.
• All fly fishing gear, waders and boots.
• 3 nights private hut accommodation, bedding and exclusive access to 20,000 acres of prime hunting terrain.
• Breakfast, lunch and dinner with an NZ wild food theme for your evening meals.
• All mountain safety equipment and communications.
• Side by side transport whilst in the hunting areas.
• New Zealand GST.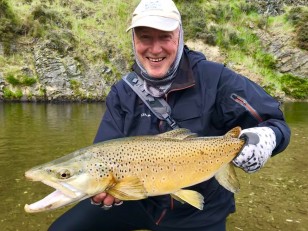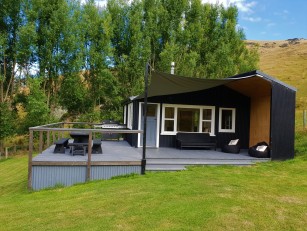 Exclusions:
• Alcohol.
• Animal charges from the station. Meat animals are $250 per animal shot.
• Trophy stag prices provided on request.
• New Zealand fishing licences.
• Butchery and freight cost for shipment of meat.


Add-on experiences:
• Helicopter transfers to and from the station accommodation.
• Wilderness helicopter experiences into Westland and Fiordland.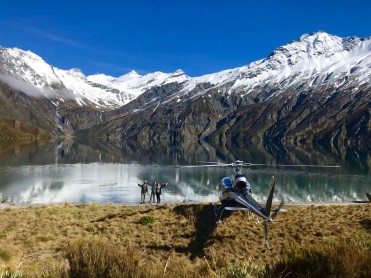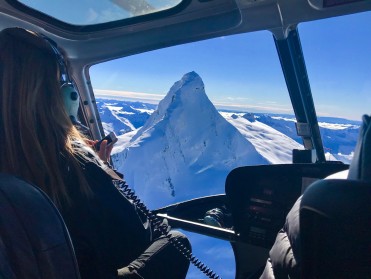 Booking Policy
Booking in advance is highly recommended to ensure the opportunity to experience world-class hunting and to avoid the disappointment of guide unavailability. Bookings do fill fast, particularly for the months of March through to May as this is the red stag roar period.
Bookings require a 30% deposit. Deposits are to be paid within one week of the client receiving their deposit invoice.
Payment methods to confirm bookings include - Bank transfer, Visa, MasterCard, cheque or cash. Credit Card payments will incur a 4% surcharge.
Cancellation Policy
Deposits will be non refundable for trips that are cancelled by the client within 28 days of trip commencement.
Trips cancelled by the client within 14 days of the trip commencement date will require full payment (100%) of the hunting trip.
Under severe weather conditions trips may be cancelled within 48hrs of the trip commencement where client safety and comfort is an issue. This is at the discretion of both guide and client (this is incredibly rare and unlikely). In the case of a trip being cancelled due to severe weather and conditions 50% of full payment will be required. However if the trip can be rescheduled then this 50% will go towards the clients cost for their rescheduled trip.
*Please note that the final balance is to be paid at the completion of the trip. Animal and trophy fees may apply to this balance.
Bank transfer is the preferred method of deposit payment. All bank transfer fees must be paid at the time of transfer or alternatively they will be recovered upon duration of trip. Please use your surname as a reference on the transfer payment. Contact us to discuss alternate options if this is not your preferred payment method. Once the deposit is paid in full an official confirmation of the booking and details will be sent to you.
Special Covid-19 Conditions:
As the world works through the Covid-19 Pandemic, normal booking policy applies.
Bookings that are directly effected by the Covid-19 virus are eligible to be transferred to the following season with no fees incurred. If the trip can not be undertaken the following season then standard T&C's apply to the deposit at the time of cancellation. Bookings cannot be transferred any further out than the following season from the original booked trip.
Register your Interest