Singapore Grand Prix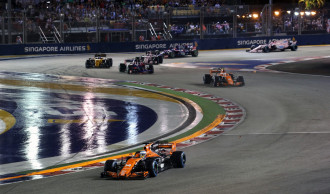 The Singapore Grand Prix has been on the bucket list for many Kiwi motorsport fans since its inclusion on the Formula 1 calendar in 2008. One of the toughest legs of the F1 circuit with it being a night race, very humid temperatures and a tight track with little room for error. It makes for great viewing! Plus, Singapore prides itself on some of the world's best entertainers to headline their Grand Prix concerts with the 2019 line up including - Red Hot Chili Peppers, Muse, Fatboy Slim, Gwen Stefani and Swedish House Mafia.

Due to the uncertainty around Covid-19 and travel restrictions into Singapore, we are holding off releasing our 2020 Singapore Grand Prix packages, until we have more certainty. If you are interested in this trip, fill in the form below to register your interest in our 2020 Singapore Grand Prix Packages and we'll get in touch with you when we have more information.


Register your Interest