2019 NRL Grand Final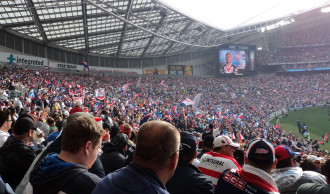 You know that no matter who ends up in the NRL Grand Final, that it will be a great game. The NRL is a grueling competition, which slowly whittles 16 teams down to just 2 over the space of 7 months. Make sure you are in Sydney for the finale at the start of October, by letting Boys Trip take care of everything for you.
Fill in the form below to register your interest in our 2019 NRL Grand Final Packages and we'll get in touch with you when our packages are available, generally around late January. We will also be looking at doing packages to the Suncorp Magic Round in May.
Register your Interest